Blogging as a marketing tool works if you:
1. Write for a specific audience
2. Create content around a specific search domain (for search engines)
3. Add an actionable item on your site (ask people to do something)
Writing for a specific audience is probably pretty self explanatory. If you're a trainer specialized in security (you train personnel in stores to deal with violence, robbery, etc.), your audience consists of store owners, and the topic is security.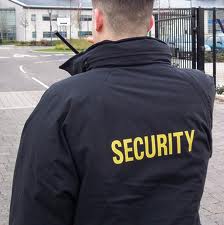 So, in each post, hand out some useful piece of advice. For instance, dedicate a post to mystery visits (this is something you do as a paid service). Keep in mind that this is not a sales post. Just tell the store owner that they can also ask a friend or relative to visit the store as a "shoplifter" to find out what part of security needs improvement.
Creating content for search engines means: put in all relevant keywords for your specialization. Of course, readability for the actual "human" reader should take prevalence.
Okay, suppose you've done an excellent job on SEO (search engine optimization) and your audience highly values your posts. Now you've got to ask them, in each post, to take some action, like signing up for your mailing list (email news letter).
You can also directly ask them to sign up for that security training, but that's less likely to work. Your "brand" usually takes to time settle in for each particular site visitor.
When you're starting a new round of training session, or you've designed a new training, tell people about it through your mailing list.
To summarize: blogging is for generating leads who you subsequently reach through email.
5 Steps to Attract More Customers with Your LMS / Online Training Platform
Post comment