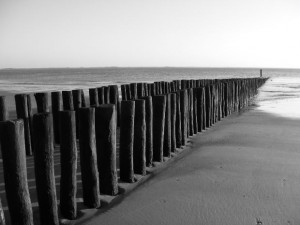 As a trainer you can show your effectiveness by measuring the skill level before and after the training. But how do you make sure that the skills acquired in a training are actually applied in the workplace? This is also known as the issue of transfer of training. Follow-up training addresses this issue.
Every organization that provides training for employees does so because it recognizes the need to improve employees' results. Trainers are therefore tasked to improve the workforce's skills, knowledge and, ultimately, behavior. However, humans are creatures of habit. To change behavior, a single training does not cut it.
Instead, a training should be followed up by various reinforcement strategies. In addition to the traditional follow-up training, to which we will return shortly, we can now apply technology to reinforce the trained skills and knowledge:
Mini interventions: summarizing emails and pop quizzes suitable for mobile learning.
Peer-to-peer discussions through internet forum, stimulated by the trainer and workplace mentors.
Online training serving as a refresher – learning management systems are suitable for this purpose.
But clearly, increased follow-up training would be best. So, how do you signal the need for follow-up training to the organization?
Conduct formal tests at regular (e.g. yearly) intervals
Hand out certificates
Utilize competency management
Conduct Formal Tests
To decide whether an individual employee needs follow-up training at all, you may decide to conduct a formal test, e.g. once a year. If trainees "tests out", fine, they don't have to do the refresher. In most learning management systems (lms for short), this is facilitated in some way. In lms Moodle, for instance, you can can enroll trainees into an online training session (called a 'course' in Moodle) which simply contains the test. If they pass the test, then another course, which contains the meat and potatoes of the actual training, is considered complete. Otherwise, they have to complete the actual training once more.
The use of regular formal testing saves the company on unnecessary retraining. It establishes trust in the trainers involved and thus increases the chance that trainers are hired for other training sessions. In a roundabout way, as a trainer you get to deliver more follow-up training (for those other training sessions).
If there is currently no follow-up training at all, then introducing formal testing is an excellent way to ensure reinforcement of training.
Hand Out Certificates
Certificates are best used when you already know that follow-up training is absolutely required. This may the be case to meet regulatory requirements ('compliance training'). Hand out certificates with an explicit expiry date. Alert all personnel involved when the expiry date approaches.
How do you create certificates? In the same way as a mail merge: put the data (trainee's name, name of the training, expiration date) in a database (e.g. MS Access) or spreadsheet and link up your Word Processor to either one of those. Then perform a mail merge with an appropriately formatted template.
An alternative is to use the certification options in an lms. In lms Moodle, for instance, there is a certificate module available which allows users to download their own certificate (as a pdf document) once they have completed the training session.
Certificates implicitly carry the assumption that an employees skills and knowledge may get obsolete over time. For example, whenever the content of the training changes to mirror ever evolving best practices on the work floor, a certificate is an instrument to ensure that everybody receives retraining before their skills and knowledge are completely outdated.
However, in situations where the nothing much changes, it may be more practical to just perform the formal tests as mentioned above and only retrain if employees are found lacking in relevant areas.
Utilize Competency Management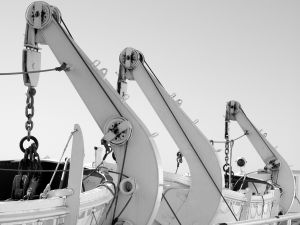 Competency management maps the organization's goals to the skills required in the workforce. For example, if a company addresses a new market, they may need to hire new personnel, or retraining existing employees. If done properly, competency management also identifies the organization's training requirements, even if only indirectly.
Therefore, trainers should demand access to competency management software (if used at all) in the organization. At the very least they should talk regularly (i.e. once a year at minimum) with management about the direction the organization is heading for. The outcome of these talks should be a list of new training sessions. But it should also be clear where follow-up training is needed. For example, if a company decides to pay more attention to customer service, then a follow-up training in that field may be rescheduled to take place earlier.
1 comment